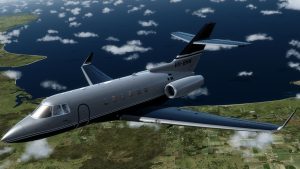 I've been asked a few times over the years to make a version of VH-BMW; and now I've finally finished one of them!
VH-BMW is the registration for an Australian based Raytheon/Hawker H850XP Business Jet operating out of Essendon Airport in Victoria, Australia.
This release is for the Carenado payware H850XP, though I intend to make one for the freeware one by Robert James Richardson in the future as well.
Enjoy a bit of luxury and download now!