So I've been on a bit of a kick making some liveries for the Iris 21-Driver. This time I present some new "what-If" Fictional liveries. These are what could have beens, or just plain flights of fancy.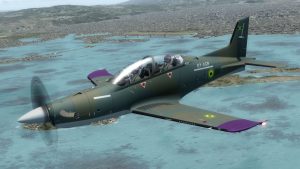 First up is one created for my friend and fellow flight simming YouTuber BelGeode! A Jamaican Defence Force colour scheme. This was fun to make and carries his trademark Purple touches!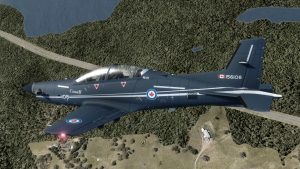 Next up is a What-If Canada had chosen the PC-21 instead of the T-6 Texan as its primary trainer. Representing the colours of 2 Canadian Forces Training Squadron it is a striking scheme.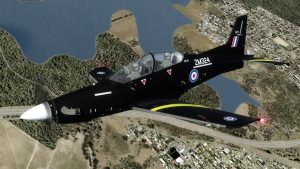 Finally an interesting What-If of the RAF. As part of the UK's MFTS program, the final two candidates of aircraft were the T-6C Texan II's and the PC-21 for the Basic Fast Jet component of the program. This is a representation of what a PC-21 would have looked like. The colours are based on the T-6C of the same registration at RAF Valley.
I hope you enjoy these flights of fantasy! Don't forget to join the Discord or Facebook page to share your thoughts and experiences!
Safe Skies
Novawing24