Well… newish 😉
Right as 2018 was drawing to a close I put out some new liveries, but forgot to post about them!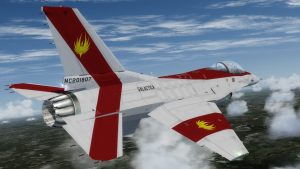 First off the rank is the F-16C Viper in a fictional livery inspired by Battlestar Galactica Colonial Fleet Vipers.
This livery is my little bit of creativity (and a bit of nostalgia). Both P3Dv4 and FSX versions are included in the package.
It is a barrel of fun to try and land on Galactica as well!!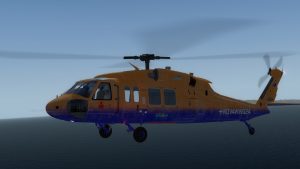 H-60 Novawing24 Cozumel Edition
Next up is another fictional livery done for me more than anything else.
As some of you may know I completed my first Ironman triathlon at the end of 2018 in Mexico, so I created this livery for the Virtavia H-60 (which coincidently ships as part of Prepar3D) as a bit of fun and to recognize the achievement of just completing the 140.6 miles!
You may see this livery popping up in many of my upcoming scenery reviews for ESP content.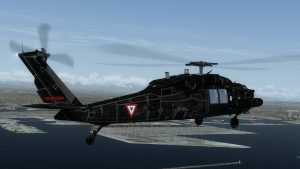 Back to something real with this final release. While tinkering with the paintkit for the H-60, I put together this livery of a Mexican Air Force UH-60M.
A fairly simple livery, but getting the black and the writing right were a lot harder than I had anticipated!
All of these are available for download now, just click the links above or head over to the Downloads page of the site.
Safe Skies
Novawing24