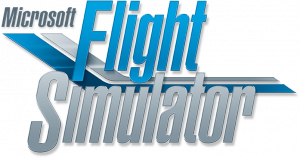 There have a been a few developments in the emerging world of Microsoft Flight Simulator in the last few days.
Firstly, we have a studio! In an article summarizing Microsoft's participation in E3, French newspaper Le Monde announced the studio behind the new simulator as French studio Asobo.
This studio has been around since 2002, however most of their legacy work has been focused around movie tie in titles for Disney/Pixar. It is noteworthy though that they do have some experience in the simulation genre being part of the development team for both The Crew and The Crew 2 as well as recently released atmospheric title A Plague Tale: Innocence.
In other news the Insider Website for Microsoft Flight Simulator has been updated with additional Q&A information. TL;DR Microsoft confirm that the primary platform is PC with Xbox as a secondary focus along with the incorporation and cooperation with 3rd party developers.
Don't forget to register your interest to be part of the Insider program and be part of shaping the future of the title.
Until next time, keep up with the conversation and more news over at our Facebook group on the new sim!
Safe Skies
Novawing24