So yes I've got two more for you! One real one…kind of real.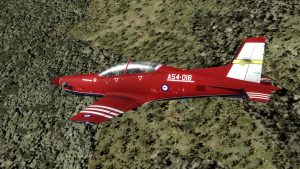 So to start with here is A54-018 which is one of the aircraft assigned to the RAAF's Aircraft Research and Development Unit. this unit serves as the primary test and research unit for the RAAF and has seen just about every aircraft type ever flown by the RAAF in it's inventory at some point.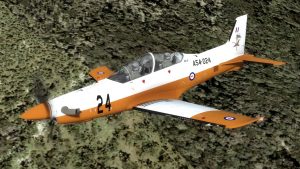 Second we have a bit of a nostalgia. So when I grew up, I remember seeing Macchi's and PC-9's in the glorious Fanta-Can high visibility Orange and White colour scheme. It has long since been phased out of use by the RAAF, but still stirs something in me. So here is a what-if they ever did a Retro colour scheme on one of the PC-21's!
Hope you enjoy these liveries, and don't forget to let us know what you think on our Discord and Facebook!
Safe Skies
Novawing24