So like many young men, I had an obsession with all things Playboy at one time or another. However, mine stemmed from the famous VX-4 Evaluators and not the more traditional source 😉
Sadly, as technology has moved on, the days of colourful (and less politically correct) colour schemes has long since left us. And that is one of the reasons I LOVE flight simulation, we can do it ourselves! Although we may never see the likes of a Black Bunny tailed F-35C, we can experience it in a sim. So I combined the still of the original Vandy-1 with a later verison that adorned the F-14D of the squadron after it had been reorganized into VX-9 to produce this beauty.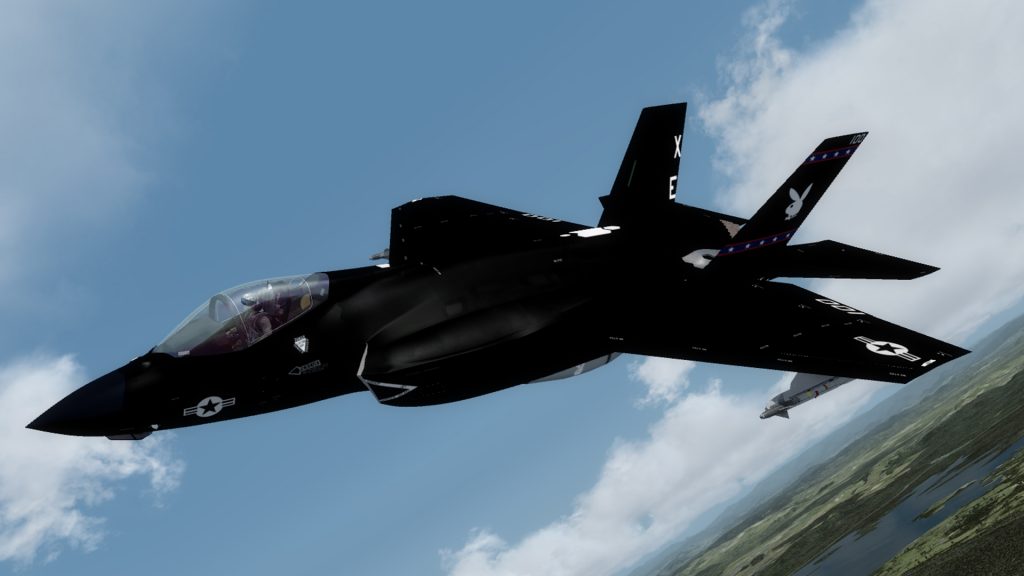 This livery is designed and tested with the freeware F-35C, however should work with the payware version as well.
A huge thank you to my Patreon's for testing this livery and giving me some great feedback!
Did you know that by being a Patreon you get exclusive early access and the ability to test content before it becomes publicly available? Head over to my Patreon page to find out more and join us!
Hope you enjoy this livery, and don't forget to let us know what you think on our Discord and Facebook!
Safe Skies
Novawing24