As many of you know, I produce a wide range of content for various flight simulators. My main publicly available content revolves around liveries for aircraft.
For those who may be new to the world of flight simulation, liveries are what we as a community call custom textures or skins that are seen throughout the rest of the gaming world.
I produce a number of these and offer them for free. However if you want something specific, I am open to taking on your project as a Commission. I have attached to this post my current pricing guide for bringing your custom project to life.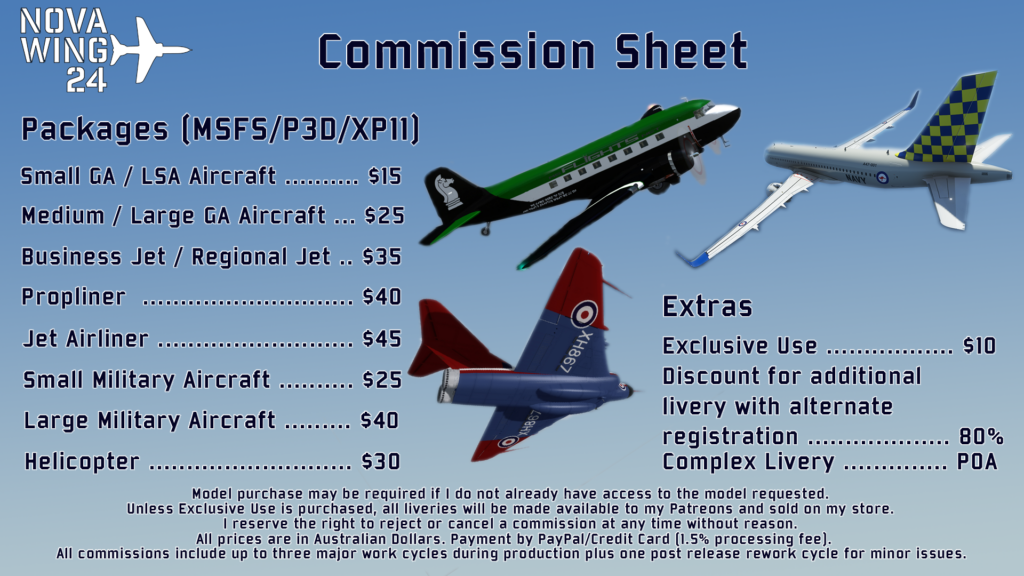 Please feel free to browse through my current work here in my Downloads section to see my samples and previous projects.
Got more questions? Ready to have your vision come to life? Reach out to me via email, Facebook or Discord. I'm looking forward to working together!