It was a blustery overcast day in Seattle. It was early and some bleary-eyed gamers assembled in a hotel lobby. We looked at faces familiar and not so, all unsure of what the day ahead had in store for us. We chatted over coffee as we received our nametags and passes and signed various waivers. The flight simulation community is a small one, and we all knew each other in some way or other. There was a sense of grim anticipation overhanging the group.
We weren't expecting much, and the sky seemed to reflect our thoughts. We banded together and boarded the bus that took us to the event location, Renton Municipal. We arrived at Rainier Flight Service and headed inside. It was laid out like many a PR event, though this time with the nostalgic tones of the FSX Menu music playing in the background. A video montage of the history of the Flight Simulation franchise played on a big screen as we filed into the briefing room. The initial welcome seemed to begin to confirm some of our expected disappointment; yet in an instant that changed. Jorg Neumann stood before us and introduced a video trailer unseen before. Then he detailed his vision as Head of the franchise, and what a vision. From there we were introduced and wowed not only by the depth of the work that had gone into the sim thus far, but also the sheer passion driving all of the development leads. Martial Bossard, Sebastian Wloch, David Dedeine and Lionel Fuentes all filled us in on the challenges, the triumphs and their vision for not just making a flight simulator, but the best one they can possibly create.
We watched the world unfold, streamed satellite and aerial imagery seamlessly blended with autogen and geotypical textures. We watched clouds form out of nothing, roll through valleys and break on mountain peaks. Beams of sunlight played out on the tops of clouds, broken by the layers of cloud above as a rainbow formed in the distance. Rain pattered on the cockpit windows as we looked out and saw ice forming on the wing leading edge. Light scattered through raindrops then off the surface of moving water.
And those of us in the audience? We were stunned. We were talking with the developers, not spokes people, not company hacks, actual hands on coding developers. And the things we were seeing? They weren't just a curated 100 second trailer, this was development footage from multiple locations. It couldn't really be like this? Well, then we were handed the keys and took it for a spin ourselves. Yes, yes it really can be like this.
Thank you for letting me indulge in a little descriptive writing to set the scene of what we saw that day in Seattle. I am truly grateful to have been offered the opportunity to take a look at the upcoming reboot of Microsoft's Flight Simulator at this key stage in its development. I want to share a few key points and some technical notes that we made during the event.
Firstly, I want to cover a couple of key points. These are ones I also cover in the videos, but they are important ones, so it never hurts to reiterate them.
Engine
Its new! Mostly. It is a brand-new physics and lighting engine, no more look up tables, instead replaced by small surface physics dynamics. Basically, it breaks an aircraft into lots of small flat surfaces and models how those surfaces interact with the environment around them and each other. No more single point physics modelling with look up tables. Full modelling of the airflow over a body, so when you extend flaps you are extending the airfoil.
Subscription / Single Price / Microtransactions
So on this point the team made it clear they do not want to go down a path of microtransactions. They believe the community doesn't like it and doesn't want it and they respect that. It is intended to be a single purchase price, however subscription has not been ruled out. For my two cents, given that features like SIDS and STARS are included natively out of the box then I can see that if you wanted to maintain them an ongoing subscription might be necessary.
It's a gAMe nOt A simulator
After everything we saw and heard, that thought could not be more further from than truth. The sheer amount of stuff and elements that this title is aiming to simulate is NUTS. Single particles of water vapour can coalesce into tropical storms with thunderous rain and lighting leaving rainbows in their wake. The world engine and environmental engine is something we have all only dreamed about, and its becoming a reality.
I have to be online to play
No you don't. There will be three modes offered.
Online, where landclass and terrain data is streamed (the tiles are not they are rendered on your machine). The bigger your bandwidth, the more details will come down and the better your experience.
Offline, where you've pulled the plug, the whole world is still your oyster but you will be using geotypical textures (like default FSX/P3D/X-Plane or that supplied in Orbx's FTX Global) but still leveraging highly detailed terrain mesh and vector data.
Hybrid mode, where you can cache in exceedingly high detail a selected part of the world that you intend to fly in. In those areas you will have the same experience as flying online. You can still head elsewhere in the world, but you would revert back to geotypical textures
But what about all my old FSX addons??
Well it seems you are in luck! The team have been comparing their new engine with the old legacy FSX engine inside the sim, and guess what? They plan on releasing the new sim with that feature in built! So you will get all the eyecandy of the new sim but potentially allowing you to use all those old FSX aircraft in the new sim. You would also lose all the advances of the new sim and ne features like new aerodynamic modelling, rain and ice affects and the like; BUT you can still get mileage out of your old addons!
Finally a note about legacy code; There is apparently no code from Flight or Flight Sim World present, but you can see their influences in the UI.
So with those points out of the way I did mention that there are some videos I recommend. Here are the links to some great ones! (yes I'm biased!)
Three Grumpy Simmers Wrap:   https://youtu.be/CSDw524Nj9E
My Personal Thoughts:  https://youtu.be/ikT8qKZxGAw
BelGeode's Thoughts:    https://www.youtube.com/watch?v=Nj2gac_1wA0
Ok so finally here is the cliff notes that we took during the presentations. It's all shorthand so I hope you can make sense of it!
Aerodynamics
Coded by the CEO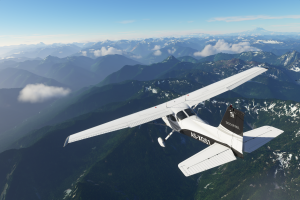 Core physics
New collision model
Sloped runways
Friction model
Skidding braking
Bumos
Integration
More steps per second
Adaptive time step
No lore rails
Better inertia matrices
Improved simulation
Fuel consumption
Turn coordinator
Load / P Factor
Flaps
Gear external tanks
Icing
Aircraft reviewed by pro pilots?
Legacy simulator still available?
Improvements to authoring pipeline?
Aerodynamics
Locally applied 3D forces and moments
Pressure speed moments temperature
Aircraft divided into multiple surfaces
Stalling modelled
Individual parts of aircraft can stall
Air Mass simulation
Global 3d fluid simulation
Volumetric clouds match turbulences up and down draft
Storms supercells TCU
3D environment vs air mass
Any 3dbshaoe of any size affects movement of ait
Updraft downdraft
Building mountain all impact
Sky
New code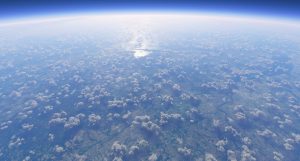 New atmospheric simulation
Scattering
Sun sky moon city all scatter light
Humidity and pollution affect all aspects including lighting and air movement
Live and interactive shadowing
Simulated globally
600km view to the horizon
Special effects
3D rainbow scattering
Rain on windshields
PBR
Night engine
Star positions present and accurate
Night VFR possible
Volumetric clouds
32 layers with density shale and fuzziness
Maps for each layer
Updraft formation dissolution
Native support of all cloud types
Real World weather live
60 layers cloud data
Real time injection
Fronts storms real world clouds
Pressure / temp / humidity
Wind speed / direction / gusts
Jet stream
World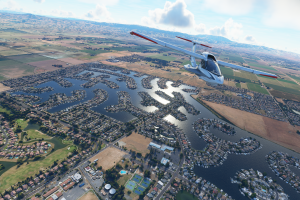 Asobo proprietary engine
Fuel game?
entire planet via Bing maps
3d scans of cities phot real elevation data
All airports 40k +
VFR truly possible using roads and rivers etc
Augmenting Bing maps using Azure AI machine learning
Detect all trees 1.5 trillion
Improve building generation
Add missing buildings
Improve aerial imagery from Bing replace cloud covered areas or blurred areas
Internet connection impact?
Adaptive streaming
Adapt to available bandwidth
Better the bandwidth better experience
Fully off-line available
Reasonably accurate
Pre-cache high quality online experience offline
Fine details
Procedural generation
Dirt grass asphalt detected from imagery and added
Grass blades!
Water including wind creating waves
Night lights and buildings
Highlights
Whole world
The whole earth matches the real
Optimized experience no matter your specs or bandwidth
Cockpits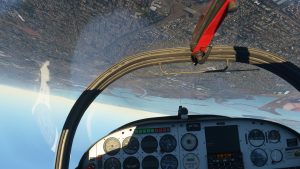 Detailed analogue cockpits (eg DR400)
New electrical system
Hi-fi instruments
New computation in old systems
New lighting systems each bulb sim and dimmable
Glass cockpits (eg TBM900)
2D and 3D synthetic vision
Terrain and environment awareness
Touch screens simulated and use able
New flight planning including Sid's and stars
New afcs and MFS/FMSC
Context cursor / tool tips
New checklist
Interactive check list with highlighting of instruments
Manual to assisted to auto to skip to started
Peripherals
Home cockpits
More variables exposed and available
Multiscreen windows
Immersion
Reference data
Photo 3d scanning
Cad Files from manufacturers
Sounds
Camera system
Dynamic
Head movements modelled
Thanks for dropping by! How are you feeling about the new sim? Don't forget to watch the videos I mentioned earlier or drop by our Discord! Finally, enjoy some screenshots from the new sim courtesy of the development team!
Safe Skies!
Novawing24