The Ides of March are come! Well… at least a few texture releases anyway! I finally got around to releasing some long suffering packages this month, then forgot to post about them! So here we go!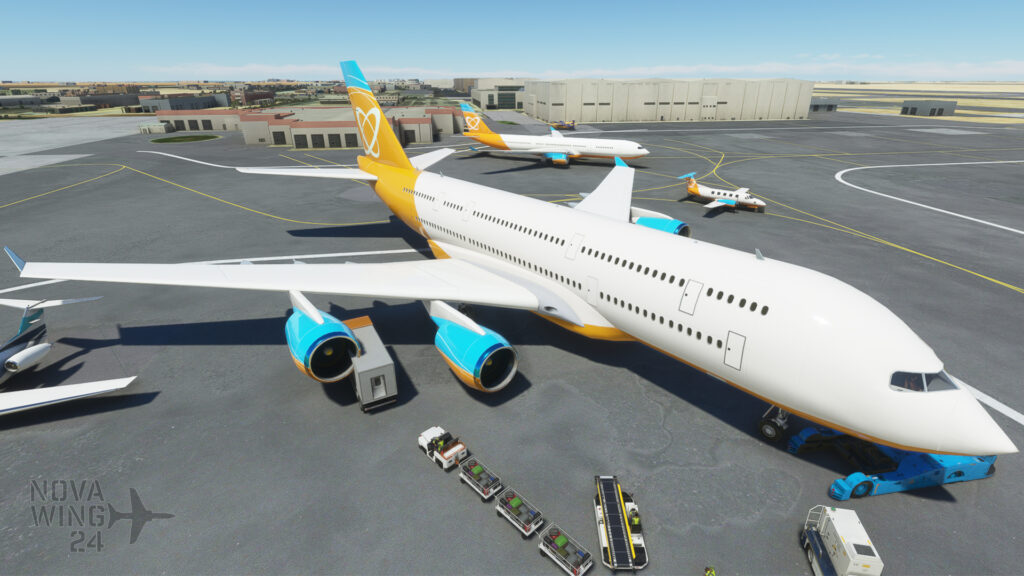 First up is a long labour of love, an AI Livery pack for Orbit Airlines for Microsoft Flight Simulator. For those who have been treading the Microsoft virtual skies for many years, you would be familiar with the fictional Orbit Airlines. A stalwart of scenarios and AI traffic in sims past, I wanted to make a nod to the history with a pack release. I had been experimenting for a while, and with the release by Asobo of flyable liveries for Orbit, it felt like the perfect time to finally package and release them! They are available now free!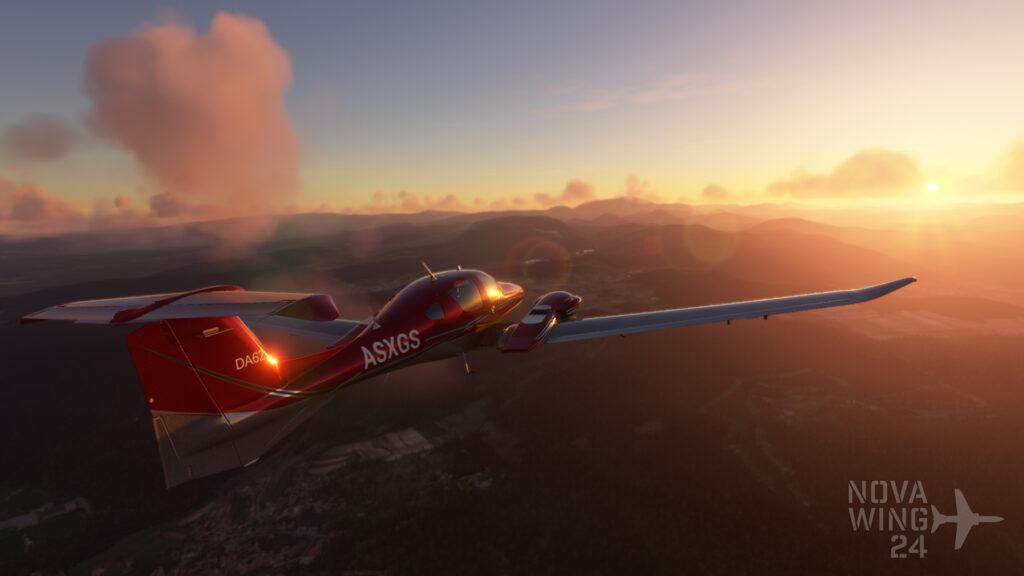 Next up are two packs that continue a theme I started with the Signature X series of liveries for the Cub Crafter XCub. Diamond Aircraft have a number of schemes available from the factory for purchases of new aircraft. After a lot of research, I have released the first two of three packs for the Diamond DA62. These comprise the Desire and Delight (Curved) paint options available from Diamond Aircraft. These were a challenge as I had to work extensively with PBR materials for the first time to get the right effects. I also have released with these an alternate interior texture set to give you some new interior options. Each set is available free for your enjoyment!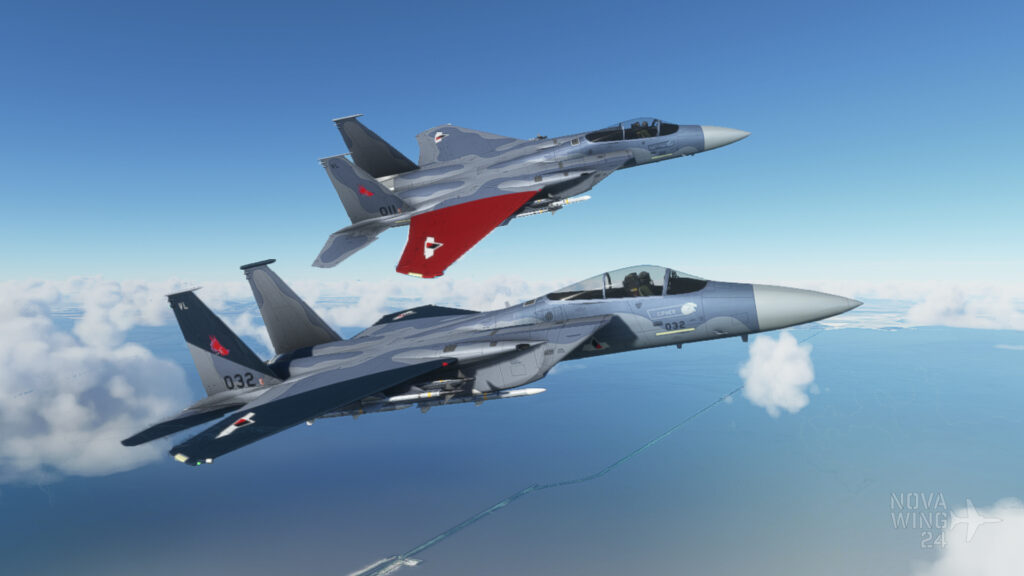 Finally, comes a texture set I had first started on, intending to release for P3D, but never finished. With the release by DC Designs of their rendition of the F-15 Eagle family, I brought to life possibly the most iconic colour schemes from Ace Combat for the F-15C Eagle, Cipher and Pixy's skins from Ace Combat Zero. I am a late comer to the world of Strangereal, but it sure has me hooked! Available now for free.
Thank you all as always for your support. Please let me know what you think of the textures! I would love to see them in action, so don't forget to drop a screenshot or two in our community Discord!
Like most of my textures, the above are all released free; but if you do enjoy my work and would like to support me, you can always sign up to my Patreon to test early versions and get exclusive access to my payware releases. Or you can choose to support me by chipping in when you download your livery or donate directly.
Safe Skies!