A few months ago I released a range of liveries in partnership with the Royal Flying Doctor Service to support their life saving work throughout Australia.
The RFDS is incredibly important to me, indeed I would not be here if it was not for them. I have always wanted to find a way to support them, and finally I was able to combine my passion for art, creation and flight simming to be able to raise money for this incredible organization.
Shortly after they launched I was approached by the team at Orbx as they wanted to put their support behind my efforts. Not only have we worked together to create a Charity Livestream event that will occur on Saturday 17th July to raise money for the RFDS, my RFDS liveries for Microsoft Flight Simulator are now available from Orbx Direct!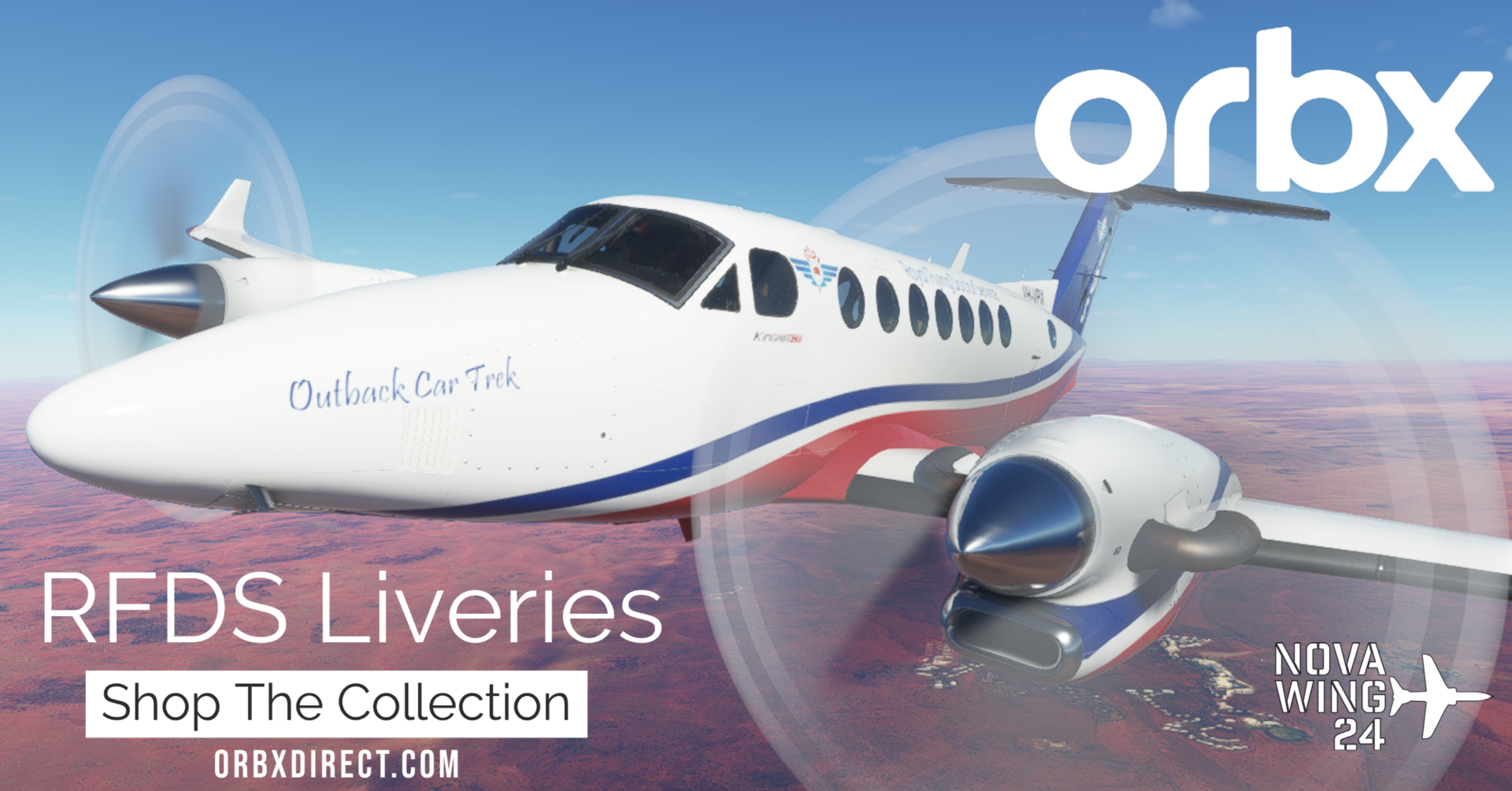 I am incredibly humbled and a little awestruck to be an Orbx Partner! I could not have made it without the support of you the virtual aviation community.
You can pick up these liveries now from https://orbx.to/RFDS
Profits are donated to the Royal Flying Doctor Service!